October 19, 2005
News:
FiberExperts
October 19, 2005 -- Verizon Brings FiOS Internet to Over a Dozen More Communities in New Jersey -- Verizon has expanded its FiOS fiber optic internet service to more than a dozen additional communities in New Jersey. This gives a total of over 70 communities within New Jersey with FiOS activity.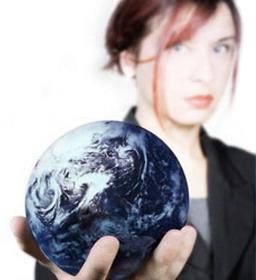 As Verizon continues to expand Verizon FiOS to the nation, many eager New Jersey residents will get their first taste of the powerful speed of fiber optics FiOS. Verizon bringing this blazing high speed internet service will transform the way they surf the internet.
Loading a website will occur in the blink of an eye and downloads will finish within merely a few seconds. These Jersey individuals are truly lucky, while the few other unlucky residents must wait their turn for the next Verizon FiOS rollout in their area.
The new Verizon FiOS expansion covers the following 16 New Jersey Communities: Medford and Evesham in Burlington County; Hanover, Morristown, East Hanover, Harding, Morris Township and Parsippany-Troy Hills in Morris County; Hopewell, Ewing and Pennington in Mercer County; Oradell, New Milford, Emerson and River Edge in Bergen County; and Red Bank in Monmouth County.
There are three different levels of Verizon FiOS services available: 5 Mbps, 15 Mbps and 30 Mbps with upload speeds of up to 5 Mbps. The Verizon FiOS fiber optic internet service has expanded to 15 different states and is constantly extending to other states.
Verizon plans to expand its Fiber Optic services to the 28 states where they currently provide landline phone service. Expansion is inevitable and other broadband providers won't be able to compete with the speeds and price at which Verizon FiOS is currently offering to its customers. This new fiber optic service will indeed revolutionize the broadband internet industry.